Snoopy Mr. Crab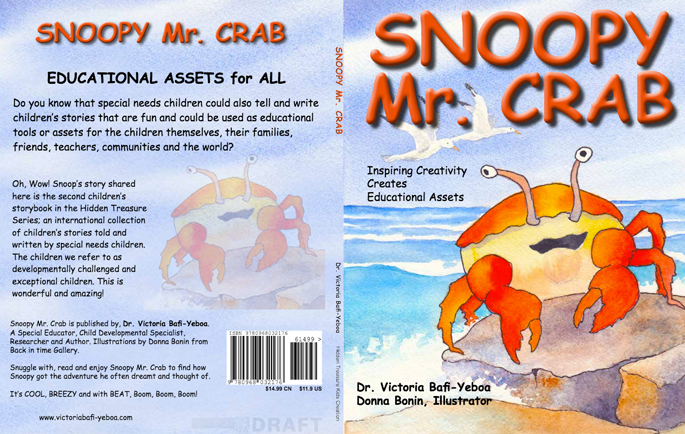 Snoopy Mr. Crab's story shared here is the second children's storybook in the Hidden Treasure Collection; an international collection of children's stories inspired through the work of Dr. Bafi-Yeboa with special needs children – those who are developmentally challenged and exceptional. It is wonderful and amazing! The story is full of adventure and fun on the beach.
Snoopy Mr. Crab was an oversize orange crab that lived on a beautiful coastline called the Happy Camper's Beach, on the Gold Coast. Snoopy crawled most of the time on the huge rocks along the coast and enjoyed the sea breeze, sunbathed and ate the delicious food he found left on the beach. As he did that day in and out, he dreamt of an adventure.
Did Snoopy Mr. Crab get the adventure and excitement he often dreamt and thought of?
It's a hilarious and cheerful story with fun and music!
Boom, boom, boom!
FIND OUT!!!