My books offer Invaluable Values.
What they provide consumers: solutions, empowerment, education, understanding, answers, hope, inspiration, joy and fun!
Consumers: families, children, educators, caregivers, librarians, academics, professionals and all those who have an interest in children with special needs and all children in general.
Child & Development

Children's Storybooks

Faith & Relationship

Special Education & Assessment
Child and Development
Books are in progress and not yet in print.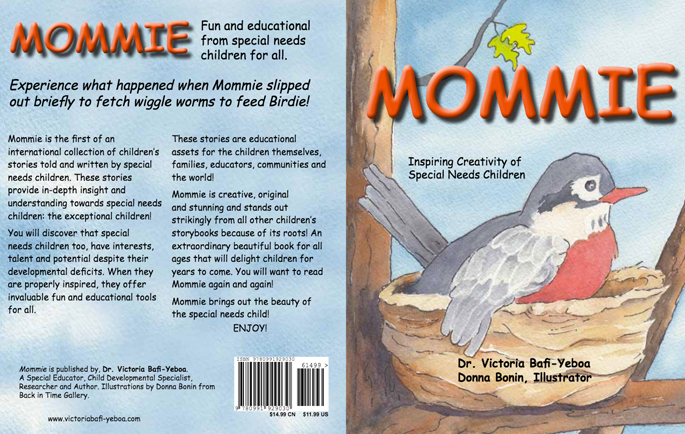 Mommie
Mommie is the first children's storybook in the Hidden Treasure Collection from Families International Ottawa, Canada.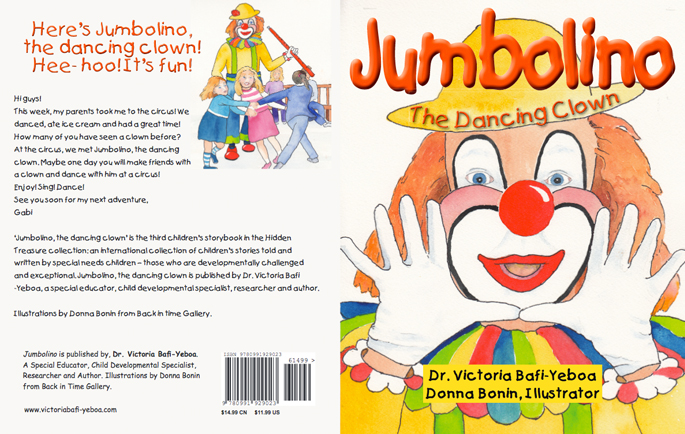 Jumbolino
'Jumbolino, the dancing clown' is the third children's storybook in the Hidden Treasure Collection.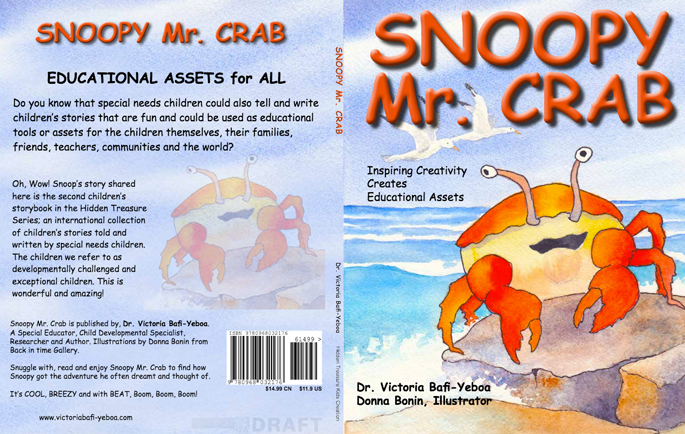 Snoopy Mr. Crab
Snoopy Mr. Crab's story shared here is the second children's storybook in the Hidden Treasure Collection; an international collection of children's stories inspired through the work of Dr. Bafi-Yeboa with special needs children – those who are developmentally challenged and exceptional.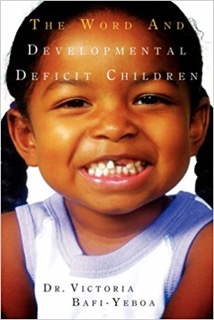 The Word And Developmental Deficit Children
Book can be obtained from various bookstores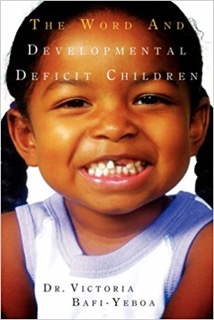 THE WORD OF GOD AND SPECIAL NEEDS CHILDREN
Is a revised version of book, The Word and Developmental Deficit Children. The Word Of God And Special Needs Children is a one of a kind Christian book, discussing the … Read more
Special Education Assessment
Independently published in 1995, this book is under revision.