THE WORD OF GOD AND SPECIAL NEEDS CHILDREN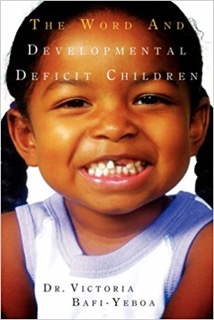 Is a revised version of book, The Word and Developmental Deficit Children.
The Word Of God And Special Needs Children is a one of a kind Christian book, discussing the modern science of child development, special education, medicine and other social sciences. Uplifting and enlightening, it is one of the first books that speaks to families of special needs children within a Biblical context. In this book, Dr. Victoria Bafi-Yeboa, unveils stunning revelations about special needs children that are sure to change the way the world sees them.